Spring 2018 Truck Tools Sale-5% off Truck Tools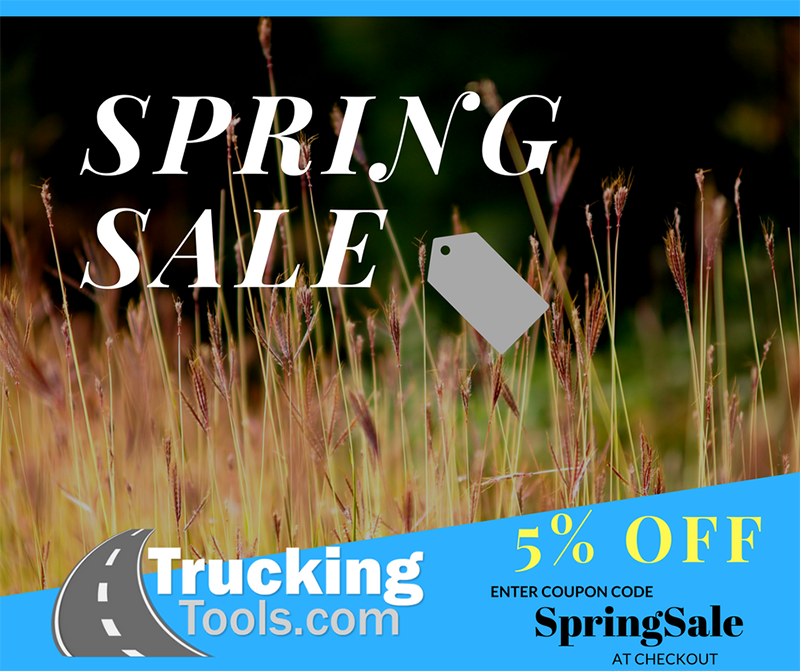 We are having a  2018 Spring Truck Tools Sale. All you have to do is shop and when you go to cart enter the coupon code SpringSale to receive your 5% discount.  We have a nice selection of truck tools and offer truck tools that  save money, decreases work related injuries and make your work on the road more enjoyable.
Our Goal is to provide truck drivers with tools to decrease on the job injury while on the road.
Come see the tools we offer at https://www.truckingtools.com